Klondike Solitaire App
Klondike Solitaire Game Screen
Game Description
Animated moves make this one of the best Klondike Solitaire apps in the Play Store! The app features several Leaderboards including Most Wins in One Day, Fastest Winning Times, Most All-Time Wins and Highest Score. Your winning scores will post for all your friends and family to see!
Object of the Game
The object of the game is to build foundations by suit in ascending order. The Foundations are denoted by "A"s. Simply tap a card to move it. If it can go onto onto a Foundation, it will move there. In the Tableau, cards must be arranged in descending order and in an alternating red/black order.
Multicard moves are known as "supermoves". You may move several cards at a time if there are enough free cells and/or open tableau columns open. Only Kings may be moved to empty tableua columns.
Starting a New Game
Click the New Game icon in upper right corner of the app any time to start a new game.
Adjusting Sound Level
Game sound volume is controlled by your phone or tablet's volume keys.
Posting a Score
If you are logged in to Google Game Services, your score will be posted automatically when you win the game.
Klondike Leaderboards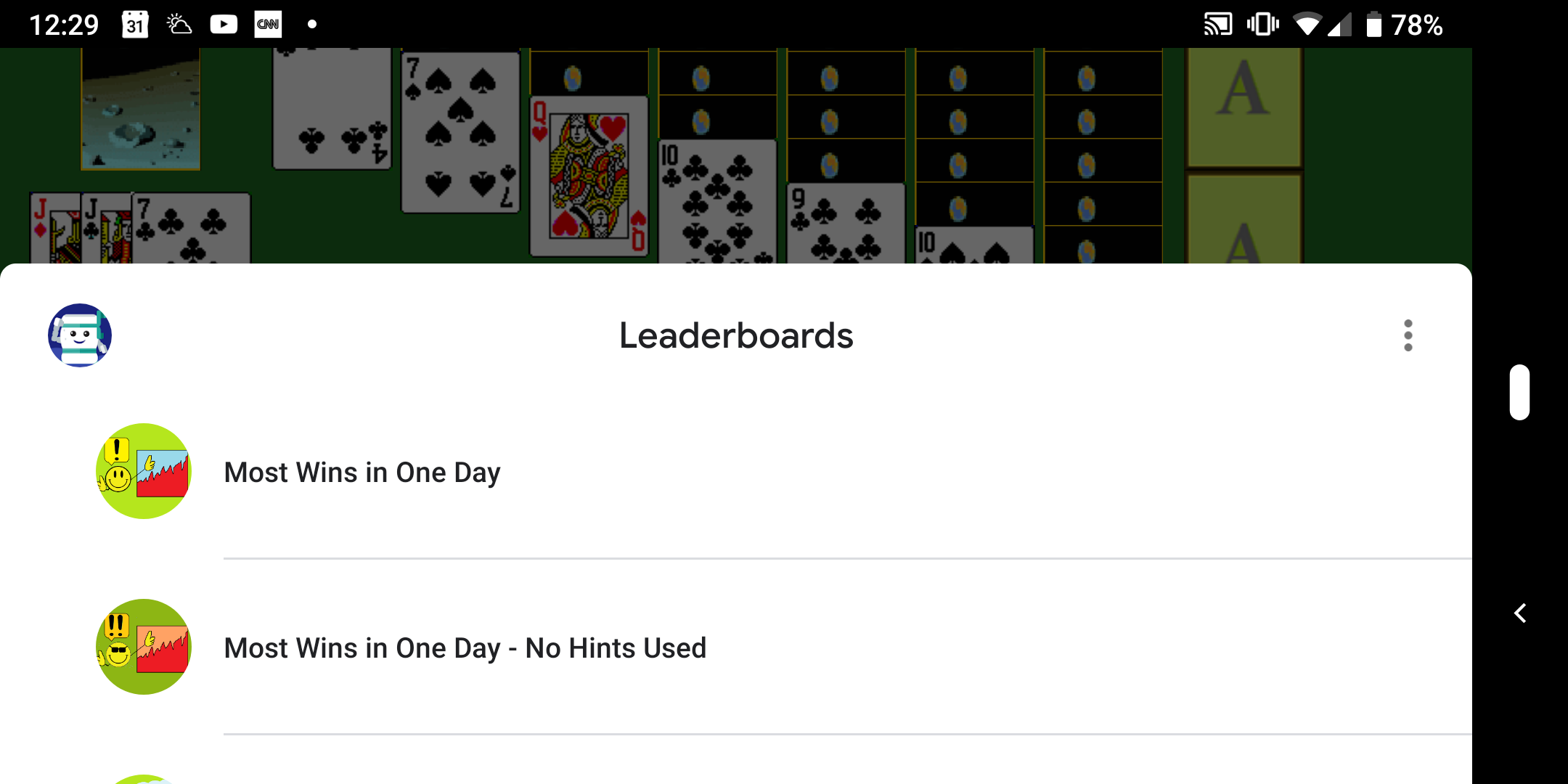 Your Achievements will also be incremented or unlocked automatically if you are logged in. Incremental achievements take several steps to accomplish, like "Win 10 times". Other Achievements are simply unlocked when you accomplish them. While most achievements are visible, some are hidden.
Klondike Achievements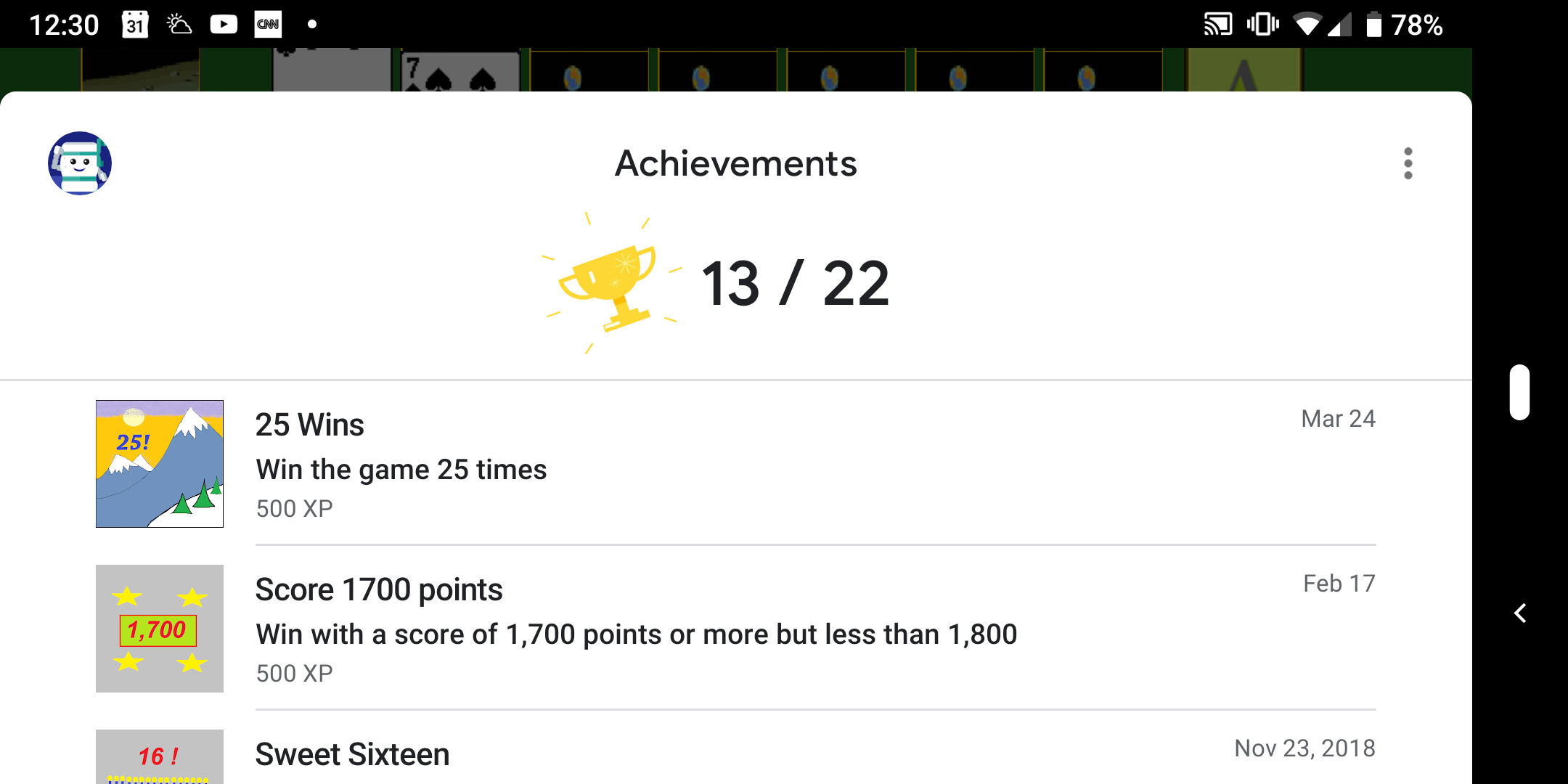 Enjoy the Game!
We hope you enjoy EverydayGames Klondike Solitaire and please contact us should you have any comments or suggestions!